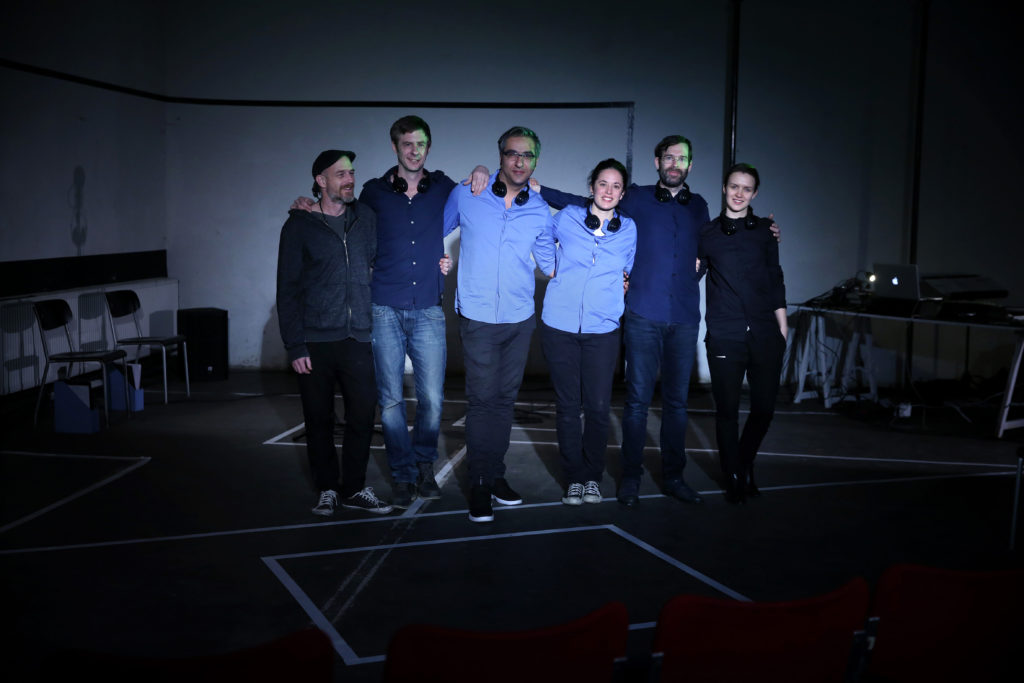 andpartnersincrime ist ein Zusammenschluss freischaffender Medien- und Performancekünstler*innen unter der künstlerischen Leitung von Eleonora Herder. In Frankfurt, Barcelona and Warsaw, Herder has a network of partners, with whom she collaborates in various constellations.
Andpartnersincrime unites a shared interest in the broadening of documentary expression. The key element of our work is an extensive research on current social phenomena. We approach them both theoretically and by means of intensive field research, like surveys and interviews with citizens, as well as journeys to places affected by these phenomena. Based on the research material, we create multimedia performances, actions, installations and sound works, which oscillate between dense descriptions and cloze texts and invite the audience to draw their own conclusions from our research.
Although we see ourselves primarily as theatre-makers, we create works that venture beyond the stage space and explore in a site-specific way the field of tension created by performative settings in public spaces, which are foreign to art.
Andpartnersincrime are regularly supported in their work by the Cultural Office of the City of Frankfurt am Main, the Hessian Ministry for Science and Art, the Goethe Institute, ID_Frankfurt e.V., the Historical Museum of the City of Frankfurt, the Theater Landungsbrücken and the Künstlerhaus Mousonturm.
Auszeichnungen waren zuletzt das Reload Stipendium der Kulturstiftung des Bundes sowie die Take Care Residenzen des Fonds Darstellender Künste. Seit 2020 erhält andpartnersincrime receives a stable annual funding from the Cultural Office of the City of Frankfurt.
Förderer und Partner: