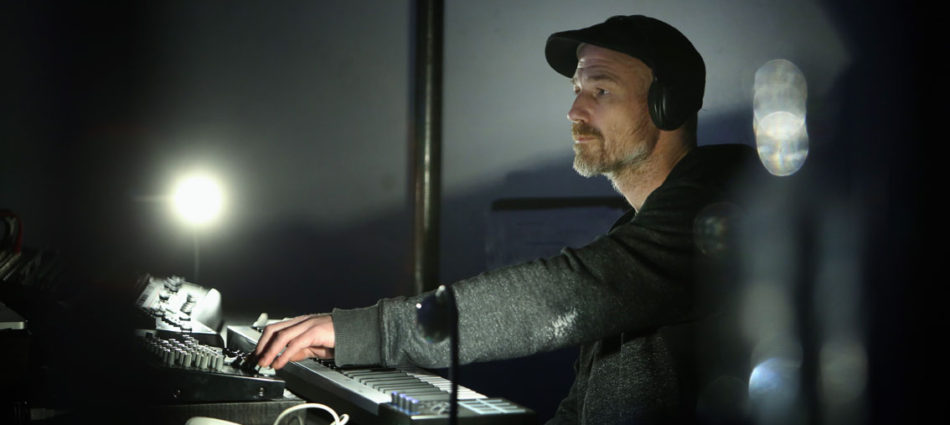 Jan Mech
Jan Mech is a musician and composer of contemporary electronic music. He works in a variety of formats, such as live performances/concerts, installations and compositions of film- and video works.
In his solo works he currently focusses on developing aspects of live performing electronic music (bodily presence, interface development) and the relation between text/language and music.
He studied Theatre, Film and Media Studies with Prof. Dr. Hans-Thies Lehmann at Johann Wolfgang Goethe Universtität Frankfurt/Main in Germany and was stipend of DasArts Amsterdam. Since then he has studied with contemporary music composers such as György Kurtág Junior and Raphael Toral, focusing in composition and real-time composing. 2013-2015 he was artist in residence at Hangar.org (Barcelona)
_____
Sound-Artist, Komponist und Performer. Kommt aus Frankfurt am Main und lebt in Barcelona.
Er studierte Theater-, Film- und Medienwissenschaft bei Prof. Dr. Hans-Thies Lehmann an der Johann Wolfgang Goethe Universität in Frankfurt/Main und war Stipendiat bei DasArts Amsterdam. In der Folge studierte er bei zeitgenössischen Komponisten wie György Kurtág Junior und Raphael Toral.
Seine Klangarbeiten wurden u.A. bei Artists Space New York, Collegium Hungaricum Berlin, HCC London, Tate Modern (London), Centre Pompidou (Paris) and Fabrik Potsdam, Fundacío Suñol (Barcelona) und Fundació Antoni Tàpies (Barcelona) gezeigt.