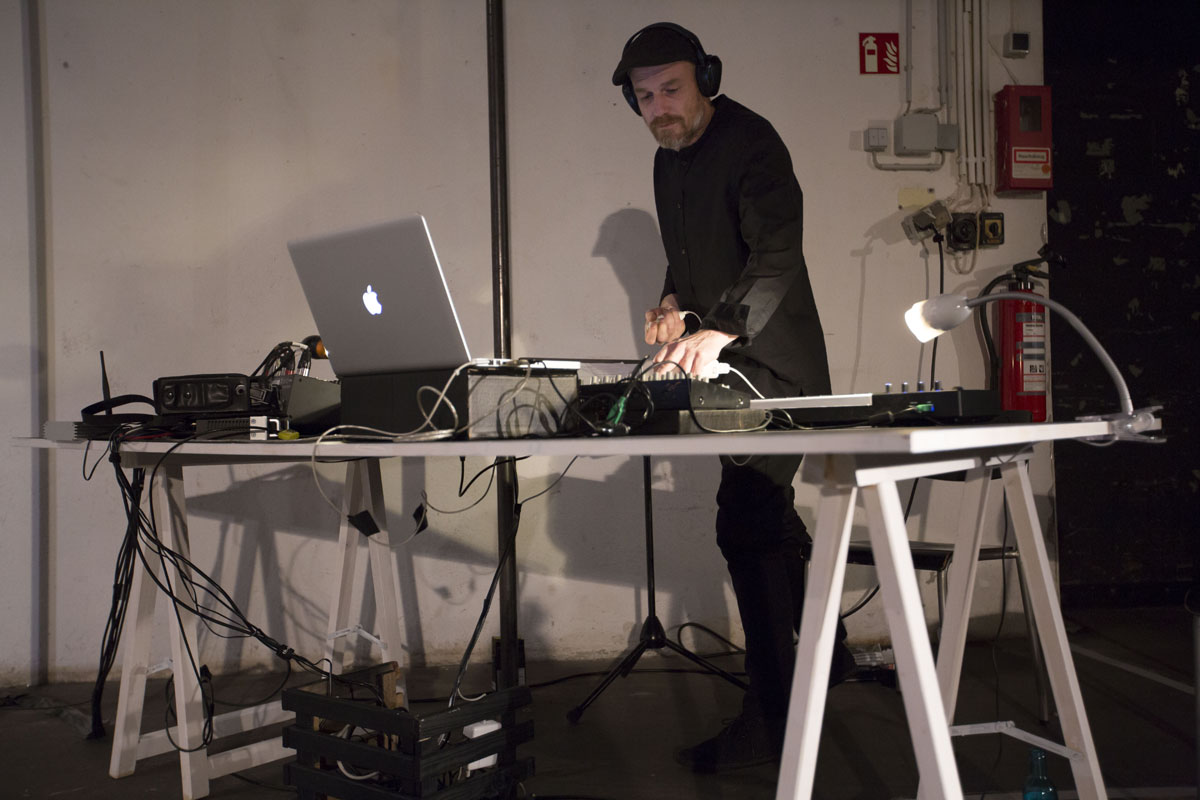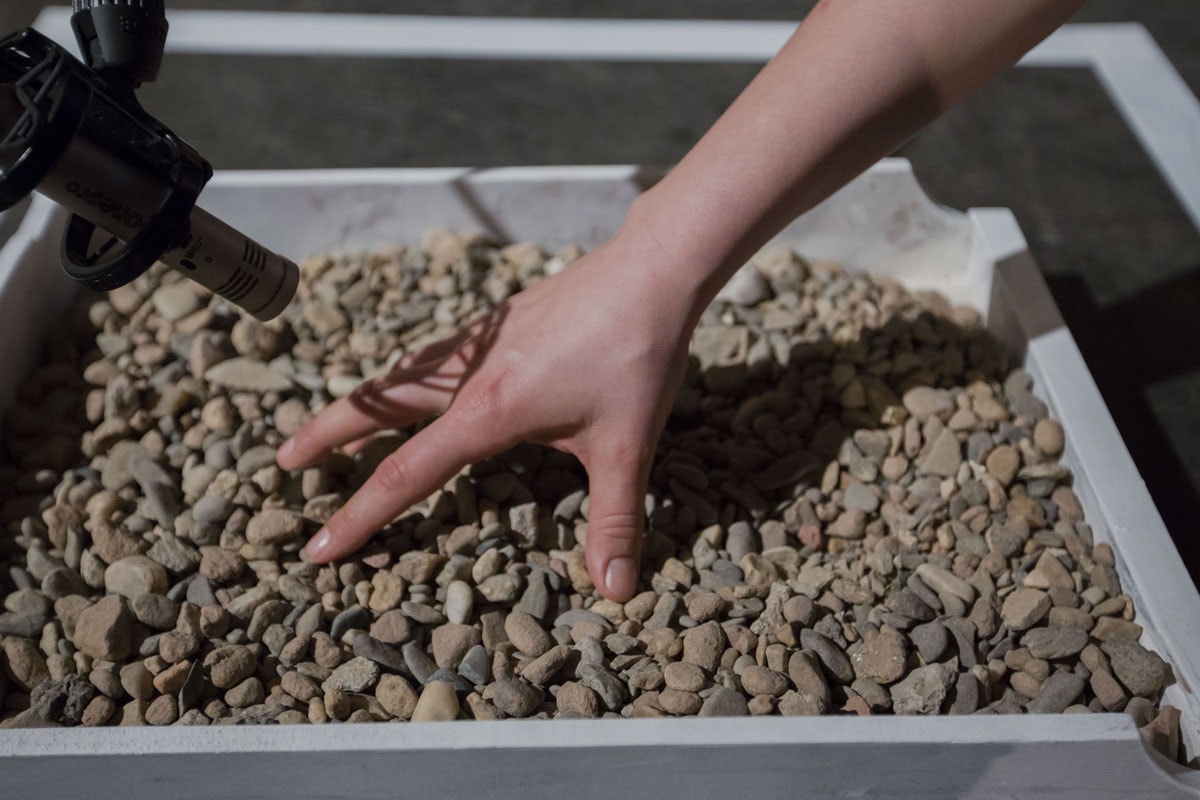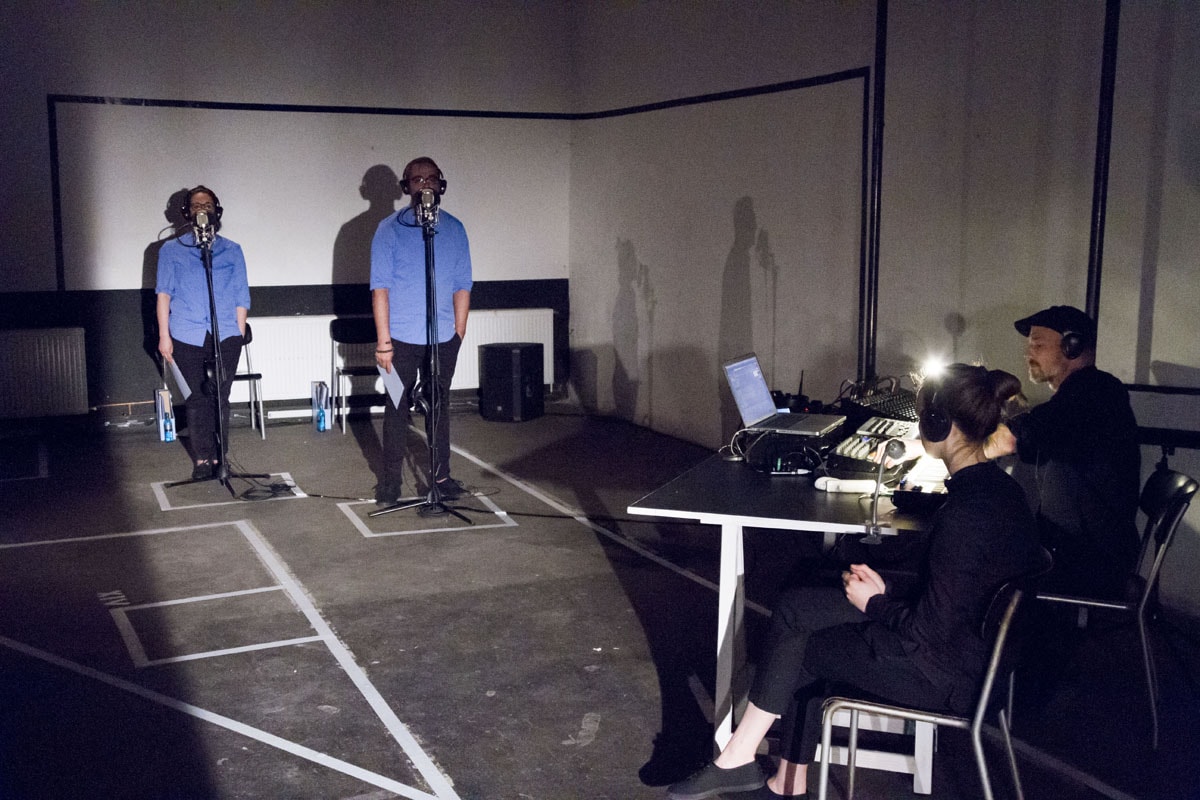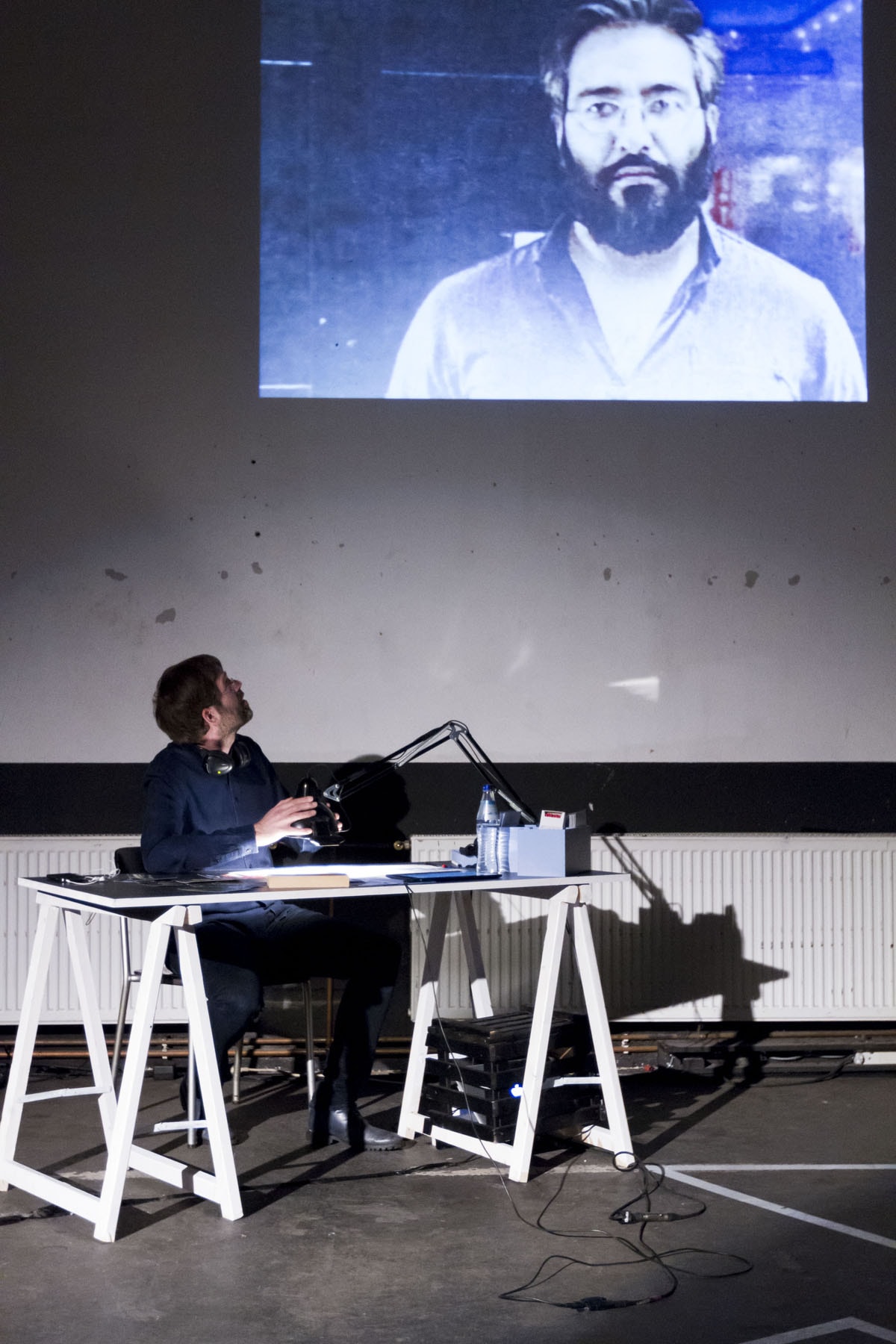 ARE YOU THERE. .تو اونجایی (Tehran/ Frankfurt)

Landungsbrücken Frankfurt
2017/2018
In the autumn of 2015 S. fled from Tehran to Frankfurt in the search of a new life. A few month later L. travels to Tehran for a theater production in search of herself and a friend who disappeared.
While S. is worried about leaving no traces on his way to Germany, L. encounters the traces of stories that are no longer being told. Through Telegram and Skype they both keep recieving the same kind of messages: Where are you? Are you there yet?
Two journeys in two opposite directions. Between projection and reality. A movement that crosses borders, along the traces of our present time. The intent of an reconstruction.
And while the images of those journeys are getting lost somewhere out there in the cloud, the sounds remain, remembering us of possible places and stories. #ListeningisnotaCrime.
A production of:


ARE YOU THERE erzählt die abstrusen Geschichten einer subventionierten Künstlerreise und einer Flucht.
Es sind zwei Reisen auf exakt der selben Route, aber in entgegengesetzter Richtung. Und obwohl sie sich örtlich stellenweise überschneiden, bewegen sie sich doch in verschiedenen Räumen.
Die Performer Malte Scholz sammelt die Dokumente der beiden Reisenden. Er legt sie nebeneinander hin: es sind reale Sounds, die Eleonora in Teheran aufgenommen hat, Handyvideos und Sprachnachrichten, die Saaed während seiner Flucht getätigt hat.
Malte hört und schaut sie sich gemeinsam mit den Zuschauer*innen an und versucht daraus einen kohärenten Raum zu schaffen. Ein Versuch, der ihm immer wieder misslingt.
ARE YOU THERE is mapping different moments of a plot which is happening somewhere between Iran and Germany. The performer Malte Scholz tries to reconstruct the disappearance of the director L. in Tehran basing his research on documentary material. By putting together the small pieces of a puzzle he gets, step by step, on the track of S., who is escaping from Iran to Europe. During Maltes investigation the paths of both characters seem to cross in an enigmatic way.
The story behind ARE YOU THERE is a journey of the Frankfurt based performance artists Eleonora Herder and Malte Scholz, who worked for two months at the City Theatre in Tehran. After their return they met Saeed Sedaghat, who in autumn of 2015 fled from Iran to Frankfurt following the Balkan-route. The performance tells the story of these two different journeys on what is apparently the same route, thereby revealing a lot about our current situation in a globalised world. It deals with borders that we carry with us and that are constantly drawn anew — turning every place into a frontier. It tells about being on the way and (not) arriving, and about dreams and misunderstandings.
Artistic director: Eleonora Herder
Dramaturgy: Tim Schuster
Performer: Lela Herder, Saaed Sedaghat & Malte Scholz
Sounddesign: Jan Mech
Stagedesign: Anna Sukhova
Research and artistic advisor: Shahrzad Osterer
Original Music by: Martin Shamoonpour
Original Foto- and Videodocuments: Michael Bloos
"Eine intrikate und vielschichtige kleine Inszenierung … Are You There gibt denen, die ihr Land nicht mehr ertragen, in einer atmosphärisch dichten Inszenierung eine Stimme." Sylvia Staude, "Wer spielt verliert"
Frankfurter Rundschau, 18.03.2017
"Reales Geschehen und fiktionale Ergänzungen durchdringen einander, im ständigen Wechsel zwischen gesprochenen Passagen, eingeblendeten Landkarten und Videos entsteht bei aller Fragwürdigkeit dann eben doch das sehr glaubhafte und intensiv spürbare Dokument einer Flucht." Matthias Bischoff, "Durch den langen Tunnel der Balkan Route"
Frankfurter Allgemeine Zeitung, 21.03.2017
"Beeindruckend die tolle technische Umsetzung der alltäglich-bizarren, doppelbödigen Geschichte …. Großes Lob für Jan Mechs Sounddesign aus Straßen-, Fahrten- und Basarszenen." Marcus Hladek, "Bizarre Flucht aus Teheran"
Frankfurter Neue Presse, 24.03.2017
"Die Frage, ob der "als Flüchtling fremdgelabelte" Iraner in der allgemeneinen Wahrnehmnung irgendwann wieder der Mensch Saeed werde oder ob er die Grenze, die er überwinden musste immer mit sich trage wolle die Performance aushandeln." Marie-Sophie Adeoso, "Erzählte Fluchtrealität"
Frankfurter Rundschau, 15.03.2017
"Bist du da? Are you there? Ist die begleitende und leitende Frage an die Reisenden, die immer wieder durch die digitalen Kommunikationsmedien scheppert." La Balzer, "Are you there"
Journal Frankfurt, Nr. 7 März 2017